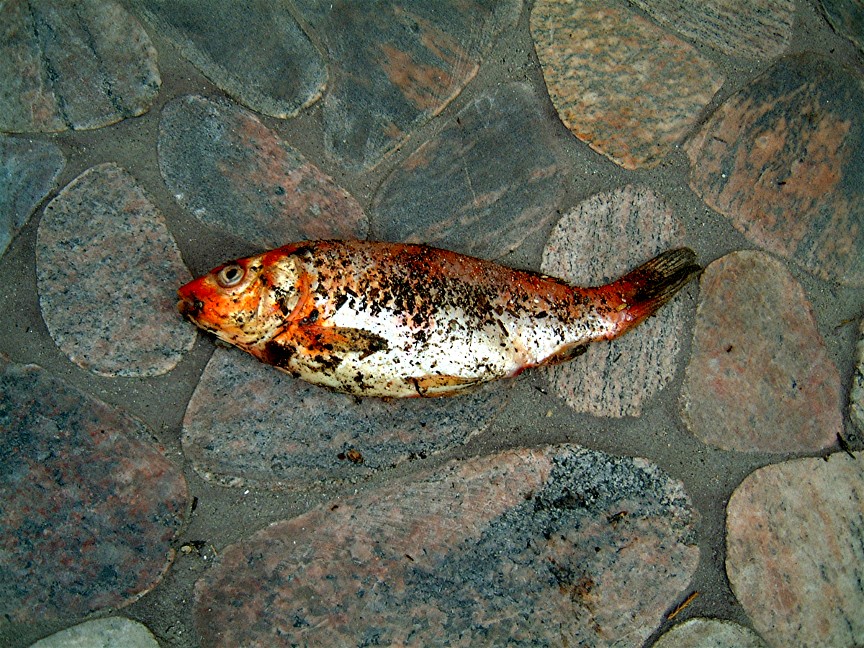 So I heard back from Stop & Shop but not from Pom Wonderful, it has been 8 days now. I'll post the S&S form letter (that's what it was, nothing personal about it, they even got the town wrong) at the bottom.
Have you heard of freecycle? It's an excellent little group and there is one in your town I'd be willing to bet. Last week someone offered a fish tank with all the fixings. Last year when we moved all our fish died.
27 dead fish. That's a smell let me tell you.
It was a sad sad day in the Soapy Fresh house. So I promised the boys that when we moved for the last time that we would once again get fish. We gave that tank away to my ex-husband and his cheating whore that he refuses to marry.
So anyway, this guy offer's a 10 gallon tank with all the fixin's.. I went THREE times to find him and three times I got lost. At this point I have wasted more gas then a new tank would probably cost. I mapquested the directions, with maps and all and will try again tomorrow night. Kids better seriously appreciate this thing. Ugh.
Tonight I have to go sell back my last semester books. Does anyone have any idea how college book publishers get away with charging 140 bucks for a book?? It's got to be like taking candy from a baby. I'm feeling pretty gripe-y today, can ya tell?
Stop and Shops crap letter..
From :

Sent :
Thursday, January 24, 2008 4:45 PM
To :
Granola
Girl
Subject :
Ref # 465428 - Reply from Stop & Shop
Consumer Affairs


Thank you for contacting us with
your request for more varieties of Pom tea. Because of the number of
product inquiries we receive for the many thousands ofavailable products, we
regret that we cannot research each request we receive. We wish we could
carryall available products, but that is not possible. So, we rely on
market research, information provided byour suppliers, and, of course, what our
customers are asking for. We make every effort to carry those productsour
customers want, and constantly review product selection and monitor customer
requests. Decisionsare based on product availability, customer requests,
and the selection of similar products in thesame category. Please know,
however, that we will forward your request to the appropriate buyerfor their
information and consideration. I have also forwarded your request for more
natural foods atyour Northampton (the store is on Northampton St, not IN
Northampton) store to our merchandisers as we know there is a growing interest
in these products. Thanks, again, for contacting us to let us
know how we could better serve you. We appreciate hearing from you.

Sincerely, Monica Johnson
Customer Care Representative
Ref: 465428